In the martial arts stretching is essential not only to mastering technique but also preventing injury and ensuring longevity.   Stretching every day for flexibility and longevity will keep you around longer and help you climb the rank to black belt that much faster.
At our martial arts academy in Wake Forest we stress the importance of maintaining a healthy lifestyle through diet and exercise.  Adding a daily regimen of stretching will help to keep you injury free as not to tear or stretch muscles that haven't been properly warmed up and stretched out.
By being proactive and preventing injuries ahead of time you will help to ensure that you stay on track with your goals and progress toward obtaining the coveted black belt.  There is nothing worst to getting into a slump because you are derailed from training due to an injury.
In addition to preventing injury and ensuring longevity stretching can lead to increased effectiveness of any martial arts technique.  Stretching regularly will improve range of motion, speed, and ultimately power.  This can be seen with various strikes, submissions, as well as, the ability to move from position to position in an effortless manner which will further your skill set.
We hope you enjoy the video and start stretching on a daily basis.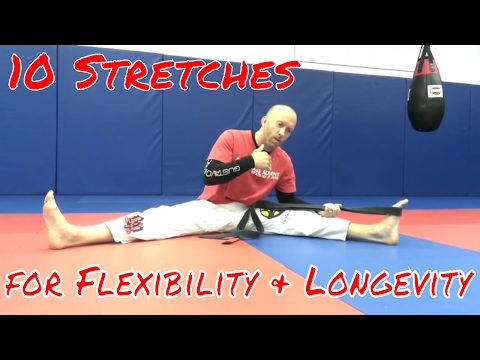 Be sure to Comment below and let us know if you have your own favorite stretches.  Also, head over to our Youtube channel www.Youtube.com/PendergrassAcademy and Subscribe to it while you are there.
Contact us for more information about our Adult and Muay Thai programs by calling 919-819-1908 or visiting us at www.BJJNC.com